Aims and scope
Journal of Nanobiotechnology is an open access peer-reviewed journal communicating scientific and technological advances in the fields of medicine and biology, with an emphasis in their interface with nanoscale sciences. The journal provides biomedical scientists and the international biotechnology business community with the latest developments in the growing field of Nanobiotechnology.

For a list of sections in the journal, please click here.
Article of the year (2018)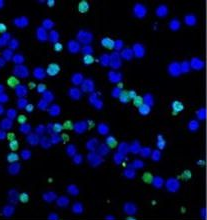 Creative Commons Attribution 4.0
Kalishwaralal Kalimuthu and colleagues have been awarded the Journal of Nanobiotechnology article of the year (2018):
Gold nanoparticles stabilize peptide-drug-conjugates for sustained targeted drug delivery to cancer cells
Delivery of cytotoxic drugs to cancer cells, without harming healthy cells, can be targeted using peptide drug conjugates (PDCs). However, PDCs are relatively unstable and so Kalimuthu and colleagues identified novel peptides and improved the PDC half-life, by conjugating them to gold nanoparticles, opening possibilities for slow release formulations.
Lead investigator, Prof Michael Firer, explained that "this study broadens the applications for gold nanoparticles by using them as stabilizers for drug delivery systems, which could lead to improved pharmacokinetic drug profiles."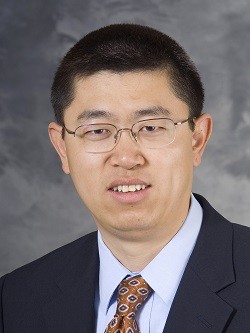 Professor Weibo Cai
Professor Cai is Vilas Distinguished Achievement Professor of Radiology, Medical Physics, Biomedical Engineering, Materials Science & Engineering, and Pharmaceutical Sciences at the University of Wisconsin - Madison, USA. Dr. Cai's research at UW-Madison (http://mi.wisc.edu) is primarily focused on molecular imaging and nanotechnology. Dr. Cai has authored >270 peer-reviewed articles (total citation: > 19000; H-index: 71) and received many awards, including the European Association of Nuclear Medicine (EANM) Springer Prize (2011 & 2013), American Cancer Society Research Scholar (2013-2017), Inaugural Nano Research Young Innovators (NR45) in Nanobiotechnology Award (2018), Fellow of American Institute for Medical and Biological Engineering (AIMBE, 2018), among many others. What he is most proud of is that his trainees at UW - Madison have received >100 awards to date.
Professor Fernando Patolsky
Professor Patolsky is Associate Professor at the department of Chemistry, Tel Aviv University, Israel. As a young and well-acknowledged scientist in the fields of biotechnology and nanobiotechnology, Fernando's research has focused on the development of molecular and biomolecular electronic and optical systems, aiming to establish fundamental principles for the construction of optical and electronic sensors and biosensors. These scientific activities represent a leading interdisciplinary effort to bridge chemistry, biology and materials science. He has published more than 70 papers and book chapters since 1998, with more than 5,100 citations, that focus on the synthesis of novel nanoscale materials, the creation of electrical and optoelectrical nanoscale devices and their applications.