"For his outstanding contributions in improving the treatment of severe diseases by combining innovative nanotechnology and imaging approaches, and the development of image-guided (theranostic) drug delivery systems, tissue-engineered implants, materials and methods to longitudinally monitor tumor growth, angiogenesis, inflammation, fibrosis, and metastasis"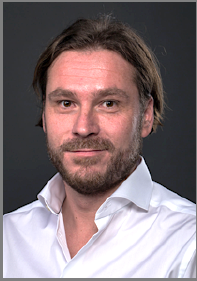 Biography: Twan Lammers is a Professor of Nanomedicine and Theranostics at the Institute for Experimental Molecular Imaging (ExMI) and the Center for Biohybrid Medical Systems (CBMS) in the RWTH Aachen University.
He serves as Editor in the journals of Drug Delivery and Translational Research, Journal of Controlled Release and the Journal of Molecular Imaging and Biology.
Dr. Twan Lammers has published more than >300 papers in peer-reviewed journals (>20,000 citations and h-index 76).
Group page: https://www.exmi.rwth-aachen.de/cms/EXMI/Das-Institut/Leitungsteam/~ndwhk/Twan-Lammers/​​​​​​​